Among the many FinTech companies looking to edge their way into our everyday lives, Venmo has unleashed a new debit card. Following suit from companies like Square, the Venmo Debit Card is looking to make waves in the financial sector.
Who Can Get the Venmo Debit Card?
According to TechCrunch, only a few select users have access to the Venmo Debit Card right now. Because the card is still in beta, Venmo is still working out the kinks. If you're eligible to test out the Venmo Debit Card, you will see the offer in your Venmo Account. The invitation appears at the top of your Venmo feed.
What Can I Do With Venmo's Debit Card?
You can use Venmo's Debit Card the same way you would use any other debit card and you can use it anywhere Visa is accepted. Which, in this day and age, is pretty much anywhere that accepts credit cards. You can use Venmo's physical debit card at stores, restaurants, gas stations, grocery stores, etc. The only difference is that this debit card is linked directly to your Venmo account. And you'll also have to link your Venmo Debit Card to your bank account. If you don't have enough money in your Venmo account to cover the cost of the purchase, Venmo will pull the balance from your bank account.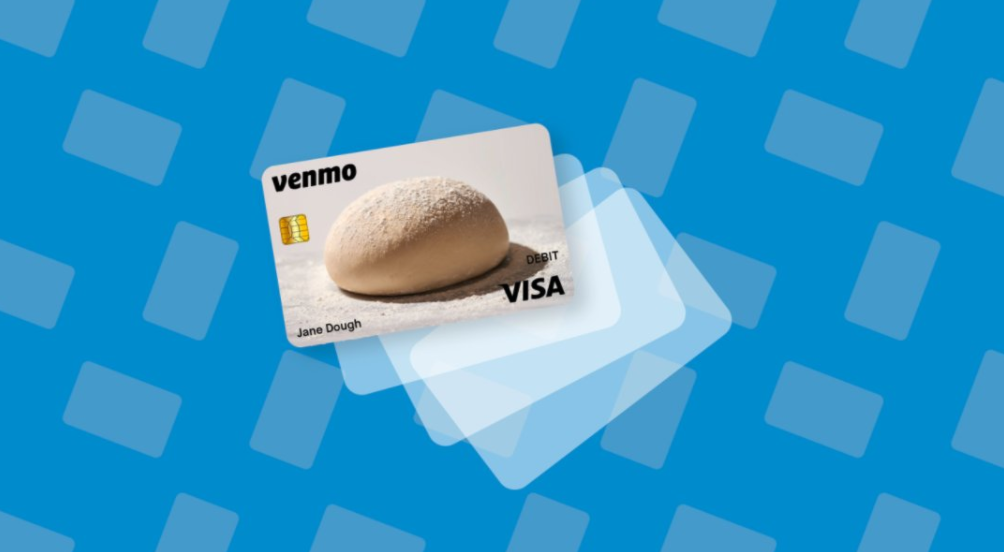 Should I Get the Venmo Debit Card?
Once Venmo releases the card to the general public, you will have the option to decide if you want to order one. According to TechCrunch, the major drawback to the card is "the card design is really, really ugly. It's literally a picture of a ball of pizza dough with some white flour sprinkled on top". According to TechCrunch, Millennials care about the design of their debit card and would never opt for such an ugly card. I have to disagree, the design of a card should be the last reason on your list. If you only choose cards based on their design, we need to talk.
I'm interested to see what Venmo will say once they release this card to the general public. At this point, because there are no major benefits to this card, I wouldn't recommend grabbing one for yourself. Adding another debit card to your wallet only increases your risk for fraud. What happens if you lose your wallet at the bar or on the train? You have yet another card linked to your bank account that you need to remember to cancel. The best financial advice I've ever received is "keep it simple, stupid". No need to complicate your life by adding yet another card to your wallet.