A couple weeks ago I wrote a blog post on the Netflix of movie theaters, a company called MoviePass. If you haven't heard of it you
need to jump on the bandwagon!
What is MoviePass?
Like I mentioned MoviePass is the Netflix of going to the actual movie theater. For $9.95 a month you can see unlimited movies in the movie theater. You can see one movie at the movie theater every 24 hours. So, for just under $10 bucks a month you can see up to 30 movies a month. That's a crazy good deal! I don't even think there are that many movies that come out every month. It's a ridiculously cheap way to go to the movies if you live in an expensive area where going to the movies cost more than $10.
Ordering a MoviePass Card
Don't worry, fellow frugal millennials, I actually take my own advice. I decided to try out MoviePass so that I could accurately tell you about my experience. About a month ago I went to the MoviePass website and applied for the card.  They actually give you a physical card, like a debit card. In fact, the card actually says Debit MasterCard on it, which I thought was strange. After reading the fine print, I did see that all of the funds on the card belong to MoviePass. So, at this point, you can't use the card as a real debit card. You can only use it to pay for movies.
After waiting about 3 weeks for my card to arrive, I recently received it in the mail. The company said it would take about 3 weeks for the card to arrive and it arrived exactly 3 weeks after I had ordered it. So, although that seems like a very long time to wait for a card, in this day and age. MoviePass did deliver within the timeframe they had quoted me.
On a side note: they do charge you your first $9.95 when you place your order for the card.
My MoviePass Experience
A couple days ago I actually went to the movie theater to test out my new card and see how it worked.  I found a movie I wanted to see (Happy Death Day). I walked into the movie theater with my card. Told the cashier which movie I wanted to see, swiped my MoviePass card and it got declined! I was bummed, to say the least. I mean I haven't even used the card ever, how could it have gotten declined? Luckily the cashier at AMC was super helpful and helped me figure out how to resolve the issue.
How to Use MoviePass
First, you need to add your card to the MoviePass app. Once you do that you can head to the movie theater. Make sure you choose a theater that accepts MoviePass. You can see approved theaters near you in the "Theaters" section of your app.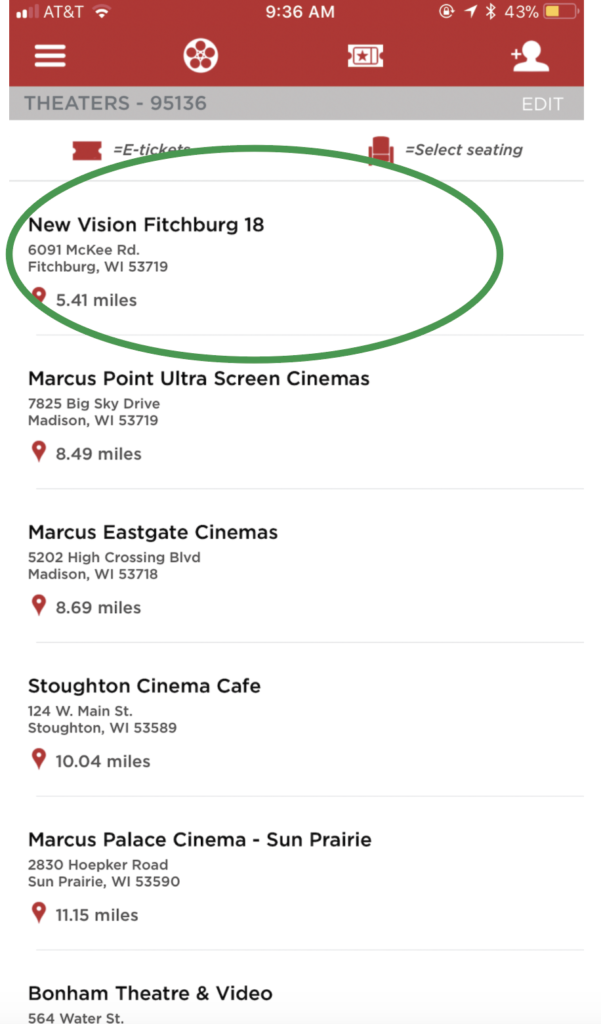 Step 2: Once you're within 100 feet of the movie theater, select the movie and showtime you would like to see.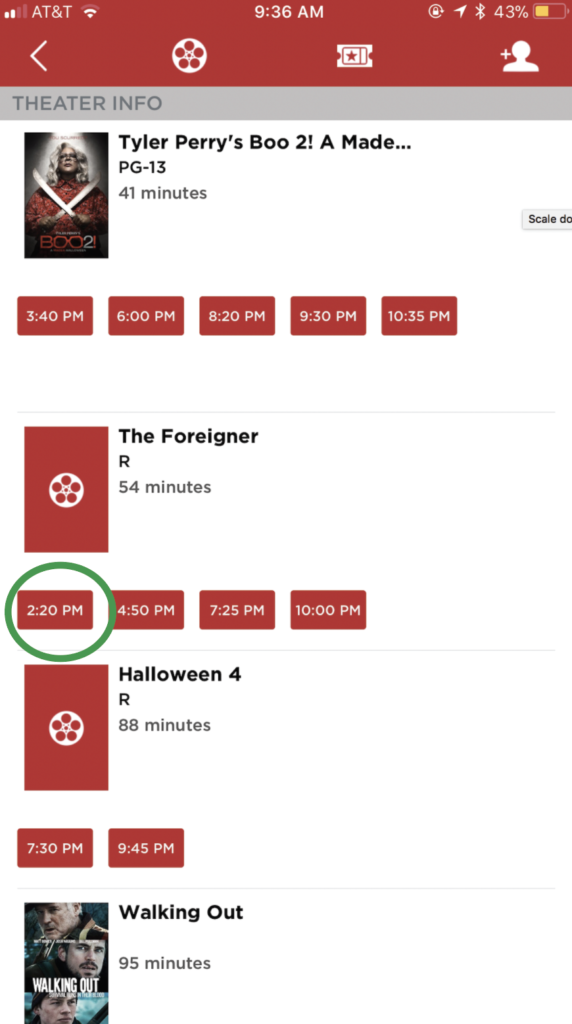 Step 3: Check into the movie you are going to see before you swipe your card to pay for the movie.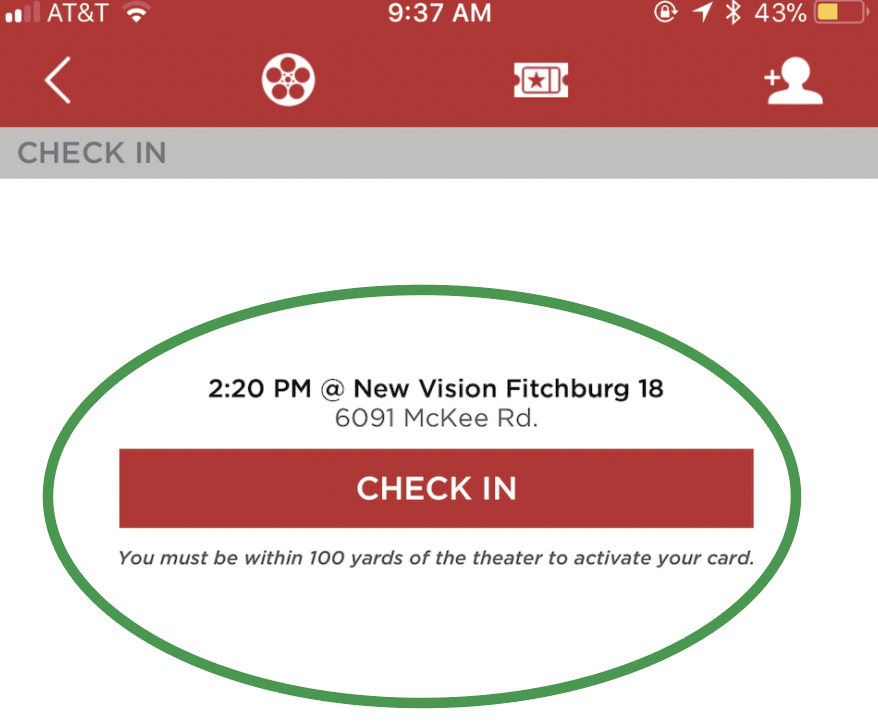 Why My MoviePass Card Was Declined
I wasn't aware that you had to check-in to the movie in order to use your card. I figured, as long as I had my card in hand, I would be able to swipe it to pay for the movie. Wrong! I'm sure those smart folks at MoviePass make you check-in to the movie so that you can't just give your card to your friends.
The nice AMC cahier taught me how to check-in to the movie. I swiped my card again and it was approved! And with that, I was off to see Happy Death Day.
Is MoviePass Worth It?
I highly recommend my fellow frugal millennials try it out. For less than $10 a month it's a really great way to see a movie. It's an especially good deal for me because where I live movies cost 13 to 15 dollars each. As long as I go see one movie a month I am saving money by using MoviePass. Plus, the best benefit of it is that it's month-to-month. Which means you don't have to sign a contract–you can decide to cancel at any time. So if you are sick of seeing the movies you
can just cancel and start back up again the next month.
Check out the video below to hear more about my first MoviePass experience.