Prefer Videos?
No problem! Subscribe to Frugal Millennial on YouTube to stay on top of all of my frugal tips. My weekly videos will give you ideas on how you can make more AND save more.
Serious About Being Frugal?
If you're ready to take the next step and really learn how to save more, spend less, and live the life you want, be sure to check out my ebooks, coming soon to amazon.com.
About Kaitlyn Tessmer the Frugal Millennial
Hi! I'm Kaitlyn, the Frugal Millennial. A recent college graduate with a passion for saving money. I left college with $15,000 in student loans and a year later I paid them off. How did I do it? No, it wasn't with a six-figure salary, in fact, that year I was only making $30,000. I did it by living on less than half of my income. If I can do it, you can do it!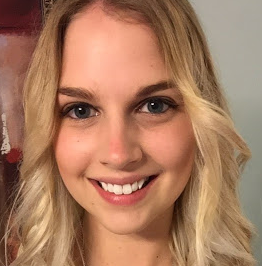 Richer than your Roommate.
My goal is to show you that although college is expensive, you don't have to let the next 4 years burden you financially for the next 4 decades. With the knowledge of this book in hand, I hope you step foot on your university campus knowing that you can graduate college richer than your roommate. Coming soon to amazon.com.